Offices Closed - July 4th 2018
Happy Independence Day!
"We hold these truths to be self-evident, that all men are created equal, that they are endowed by their Creator with certain unalienable Rights, that among these are Life, Liberty, and the pursuit of Happiness.''
Select Corporate Housing wishes all a wonderful Independence Day as we celebrate Life, Liberty, & the pursuit of Happiness!
The offices of Select Corporate Housing in Mt. Pleasant, Columbia, Augusta, and Savannah will be closed 7/4/18 so that our team members can spend time with their families and friends celebrating our nation's Independence.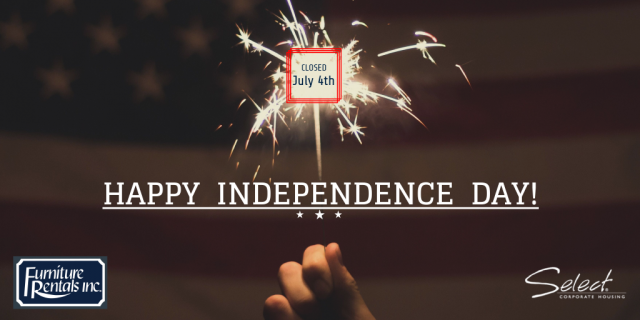 We look forward to responding to any requests upon our return to the office Thursday 7/5/18 at 8:00 AM EST. If you are a resident and have a maintenence emergency, as always, please call 800.896.7290 and follow the prompts to be transferred to our on-call emergency manitenence team.