Coastal Georgia Apartment Association Tradeshow Winner
CGAA Tradeshow Booth Drawing
Matthew Rogers, Community Manager of Park and Broad Apartments in Savannah, is the winner of the Select Corporate Housing and Furniture Rentals, Inc. booth drawing from the CGAA Tradeshow. Matthew is the winner of a brand new ICER Cooler. Thanks to everyone who participated in our drawing and all those who visited our display.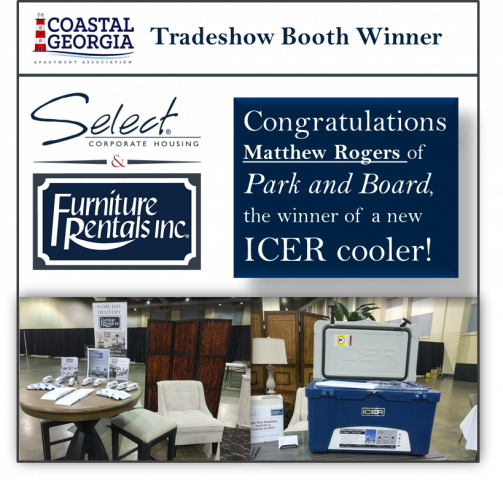 Want More Leases?
Register your property by visiting www.SelectHousing.com/Apartments
Remember to refer those asking about 'furnished' or 'short-term' apartments to SCH rather than losing the lease!