Savannah GA Furnished Apartments

Select Corporate Housing provides all-inclusive furnished apartments in Savannah, GA for temporary housing. Our furnished rentals combine the comforts of home such as fully-equipped kitchens & laundry rooms, private bedrooms, and spacious floor plans with the flexibility of an extended stay hotel. We offer a more comfortable, convenient, & affordable Savannah GA extended stay alternative. Rent from Select short-term and receive only one monthly consolidated bill covering all housing expenses. All utilities are included along with wireless internet, cable, premium furniture, deluxe housewares, and appliances. Select Corporate Housing accepts all major credit cards for rent and offers direct corporate billing.
Temporary Housing in Savannah GA
Our temporary accommodations are located in well-appointed apartment communities throughout the Savannah area - convenient to your desired location. We offer off-base furnished apartments near Hunter Army Air Field for military service members in need of temporary housing. Our rates fall within the standard government per diem - making SCH the ideal source for military relocation in Savannah. Because our apartments are turnkey & all-inclusive, Select Corporate Housing is ideal for those relocating to Savannah GA. Simply arrive with your suitcase and move right into an all-inclusive luxury apartment and rent while you take your time to locate you new home. Our fully-furnished rentals are also perfect for those working a short-term job assignment or those working on a contract project who are in need of corporate housing while in the area. You've got enough to worry about - let us take care of all of the details.
Ask our Relocation Specialists about the many activities located near your accommodations. We can provide directions and recommendations and will be glad to assist you in making your stay or visit to Georgia's "first city" a great experience. Select Corporate Housing has been providing temporary housing in Savannah since 1997 & is Savannah's only local corporate housing provider. Visit our Savannah office and showroom location.
Featured Furnished Apartments in Savannah GA:
*See Also: Hinesville | Pooler | Rincon | Brunswick
Javascript is required to view this map.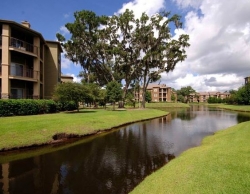 Wilmington Island Furnished Rentals at The Oaks at Wilmington Island Apartments
Select Corporate Housing offers Wilmington Island furnished rentals at The Oaks at Wilmington Island for temporary housing in Savannah GA. With all the comforts and pleasures you'd expect from resort-style living,...
Click for more information >>
Corporate Apartments in Savannah GA at The Fountains at Chatham Parkway
Select Corporate Housing offers all-inclusive corporate apartments in Savannah GA at The Fountains at Chatham Parkway for temporary housing. Because our corporate apartments can...
Click for more information >>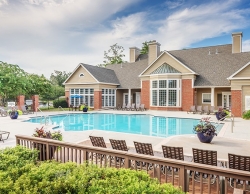 Furnished Apartments on Whitemarsh Island at Colonial Grand at Hammocks
Select Corporate Housing offers furnished apartments on Whitemarsh Island at Colonial Grand at Hammocks for short-term all-inclusive housing in Savannah Georgia. Our Whitemarsh Island furnished rentals offer the best of island living & convenience.
Colonial Grand at Hammocks is only a few miles from historic...
Click for more information >>