Norcross GA Furnished Apartments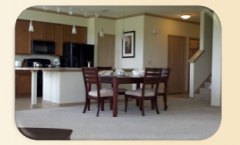 Norcross Georgia furnished apartments by Select Corporate Housing provide the ideal Norcross GA temporary housing solution. Our furnished rentals in Norcross can be rented short term and are all-inclusive. Select Corporate Housing combines all the comforts of home such as fully-equipped kitchens & fully-equipped laundry rooms with the flexibility of a Norcross extended stay hotel. Select Corporate Housing's furnished apartment rentals include all utilities, premium apartment furnishings, deluxe housewares, cable, wireless internet, and all appliances. Because our short-term rentals are turnkey & we offer flexible lease term, our serviced apartments are ideal for those relocating to Norcross GA. Simply arrive with your suitcase in hand and move-in to your all-inclusive luxury temporary accommodations in Norcross while you take your time to locate a new place to call home.
Norcross GA Temporary Housing
Norcross GA, located in Gwinnett County, is home to many large companies & manufactures that drive the local economy thought investments in job creation and infrastructure. Many people relocate to Norcross GA each year to work for Rock-Tenn, Athlete's Foot, LSI Corporation, EMS Technologies, American Megatrends, Waffle House Corporate HQ, and many others. Select Corporate Housing is able to remove the hassle from the relocation process by our ability to solve all temporary housing needs with one call. Our Norcross corporate apartments are well-appointed and guests enjoy the home-like environment while getting settled into the area. Let Select Corporate Housing take care of the details, so you can take care of business.
Ask our relocation specialists about the various activities near your Norcross GA accommodations. We can provide directions and suggestions for the best places to shop and getting the most from Norcross corporate housing.
Furnished Apartments in Norcross GA:
*See Also: Buckhead | Marietta | Decatur | Atlanta | Alpharetta | College Park | Brookhaven | Cartersville | Dunwoody | Kennesaw
Javascript is required to view this map.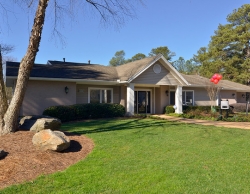 Corporate Housing in Norcross GA at Ashford Jackson Creek Apartments
For those relocating to Norcross GA and anyone in need of short-term housing in Norcross, look no further than Select Corporate Housing's Norcross corporate apartments at Ashford Jackson Creek...
Click for more information >>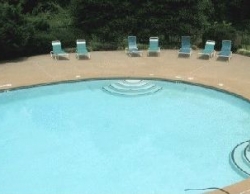 Furnished Apartments in Norcross GA at Highland Lakes Apartments
Furnished apartments in Norcross GA at Highland Lakes Apartments by Select Corporate Housing offer the best in Norcross temporary housing. Our Norcross furnished apartments are all-inclusive & turnkey. Renting a furnished apartment in...
Click for more information >>