Huntersville NC Furnished Apartments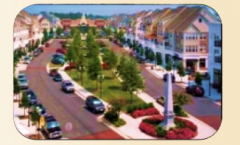 Select Corporate Housing provides all-inclusive Huntersville NC furnished apartments for temporary housing. Our turnkey furnished apartments in Huntersville, North Carolina have all utilities included, along with cable, wireless internet, premium apartment furnishings, housewares, and appliances. Because Select Corporate Housing's furnished apartment rentals in Huntersville can be rented short-term & include the comforts of home such as fully-equipped kitchens, they serve as the ideal Huntersville extended stay hotel alternative.
Huntersville NC Corporate Housing & Relocation Services
Relax & enjoy spacious floor plans, fully-equipped laundry rooms, a home-like environment, and numerous amenities such as resort-style swimming pools, state-of-the art fitness centers, business centers, and convenient access to major employers & highways. Forget the cramped and transient environment of your typical Huntersville extended stay hotel and choose the more comfortable, convenient, and affordable alternative with Select Corporate Housing's all-inclusive corporate apartments for corporate housing. Our short-term furnished rentals are ideal for those relocating to Huntersville NC & for those completing a short-term project in the area who are in need of temporary accommodations.
All-Inclusive Short-Term Furnished Apartments in Huntersville
As soon as you arrive to your Select Corporate Housing furnished apartment in, you'll experience genuine Southern hospitality that will make your temporary stay in Huntersville pleasant. From the comfortable furnishings to the attractive décor to the modern amenities, our Huntersville rentals will put your mind at ease and provide you with an inviting place to return to in the evening. Our accommodations have all utilities included in addition to wireless internet, cable, electronics, linens, housewares, appliances, and stylish furniture. Let us provide you with the warm, Southern welcome that keeps our guests coming back year after year.
Ask our relocation specialists about the different activities near your Huntersville furnished apartments. Our relocation experts can provide directions & suggestions for the best places to shop and be your personal guide so that you can get the most from your Huntersville NC Corporate Housing.
Featured Furnished Apartments in
Huntersville NC
:
*See Also: Concord | Gastonia | Kannapolis | Matthews | Cornelius | Charlotte
Javascript is required to view this map.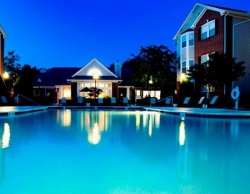 Corporate Housing in Huntersville NC at Marquis at Northcross
Select Corporate Housing offers Huntersville NC Furnished Apartments at Marquis at Northcross for corporate housing in Huntersville, NC. Our Huntersville corporate apartments are all-inclusive and more comfortable, convenient, & affordable than Huntersville...
Click for more information >>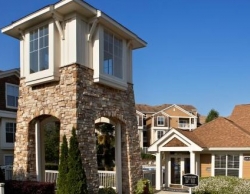 Furnished Apartments in Huntersville NC at Camden Sedgebrook
Select Corporate Housing's furnished apartments in Huntersville NC at Camden Sedgebrook Apartments are ideal for those relocating to Huntersville because they can be rented short-term & are all-inclusive...
Click for more information >>