Greensboro NC Furnished Rentals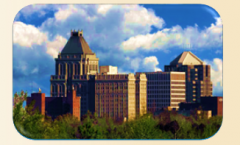 Select Corporate Housing makes Greensboro NC relocation a simple and stress free process by providing all-inclusive short term Greensboro NC furnished apartments for temporary housing. Many who relocate to Greensboro NC choose to rent a corporate apartment on a short term or month to month basis until a permanent home is located. Select Corporate Housing offers turnkey furnished apartment rentals so you can avoid the hassle of locating an apartment, arranging furniture delivery, establishing electricity, power, & water, connecting cable & internet, and setting up the housewares – with Select Corporate Housing all of your Greensboro corporate housing is handled with one call. Select Corporate Housing's serviced apartments combine the comforts of home with flexibility of a Greensboro NC extended stay hotel.
Greensboro Corporate Housing
Select's well-appointed Greensboro apartment communities offer large floor plans, private bedrooms, fully equipped kitchens, fully equipped laundry rooms with full sized washer and dryer, premium furniture & housewares as well as a home-like environment. Whether you're a healthcare professional in need of temporary accommodations near Moses H Cone Memorial Hospital or a business traveler in need of a furnished apartment near FedEx, Piedmont Triad Airport, Honda Aircraft, Lorillard Tobacco Company, Mack Trucks, Volvo Trucks, NewBridge Bank, or any of Goldsboro's top employers for corporate housing, Select Corporate Housing is the solution.
Ask our Relocation Specialists about the various shopping, dining, & recreational opportunities near your accommodations including the Carolina Theater, Triad Stage, Blandwood Mansion, Center City Park, the Greensboro Coliseum, the Four Seasons Town Center, & the home of the Greensboro Grasshoppers – NewBridge Park in downtown Greensboro. Our relocation experts can provide directions & recommendations to the best places to get the most from your corporate housing in Greensboro NC.
Featured Furnished Apartments in Greensboro NC:
Javascript is required to view this map.