Gastonia NC Corporate Apartments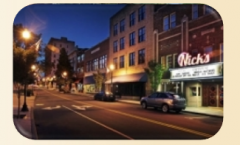 Select Corporate Housing provides all-inclusive Gastonia NC furnished apartments for corporate housing. Our furnished apartments are turnkey and can be rented short-term, making them ideal for those relocating to Gastonia North Carolina and perfect for business travelers seeking an affordable extended stay apartment. Select Corporate Housing combines the comforts of home, resort-like amenities, and the flexibility of an extended stay hotel in our Gastonia NC serviced apartments.
Gastonia NC Corporate Housing
Simply arrive with your suitcase and enjoy the community swimming pool, watch your favorite shows on the included flat screen TV, surf the web using the included wireless internet, prepare your own meals in the fully-equipped kitchen, and enjoy the privacy and comfort of the spacious floor plans & private bedrooms all while renting short-term in Gastonia! Our corporate apartments in Gastonia have all utilities included, along with cable, wireless internet, premium apartment furniture, housewares, full-sized appliances, and all the wonderful amenities offered in our host apartment communities. With Select Corporate Housing, renters will receive one monthly consolidated invoice covering all housing expenses and all major credit cards are accepted for rent. We also offer direct billing to companies. Choose the comfortable, convenient, & affordable Gastonia NC extended stay alternative with furnished apartments by Select Corporate Housing!
Ask our relocation specialists about the various activities near your Gastonia NC serviced apartment. Our North Carolina relocation experts can provide directions & suggestions for the best places to dine & shop and be your personal guide to Gastonia so that you can get the most from your Gastonia NC temporary housing.
Featured Furnished Apartments in
Gastonia NC
:
*See Also: Huntersville | Concord| Charlotte | Kannapolis| Matthews | Cornelius
Javascript is required to view this map.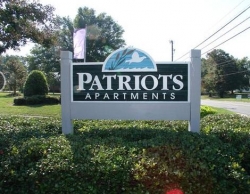 Gastonia NC Temporary Housing at Patriots Apartments
Select Corporate Housing offers temporary housing in Gastonia NC at Patriots Apartments as a more comfortable...
Click for more information >>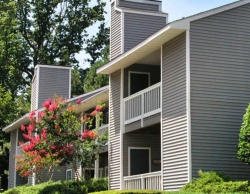 Gastonia NC Furnished Apartments at Walkers Ridge
Select Corporate Housing offers Gastonia NC furnished apartments at Walkers Ridge for temporary housing. Our serviced apartments in Gastonia are fully-furnished and all-inclusive serving as the more comfortable...
Click for more information >>