Durham NC Furnished Apartments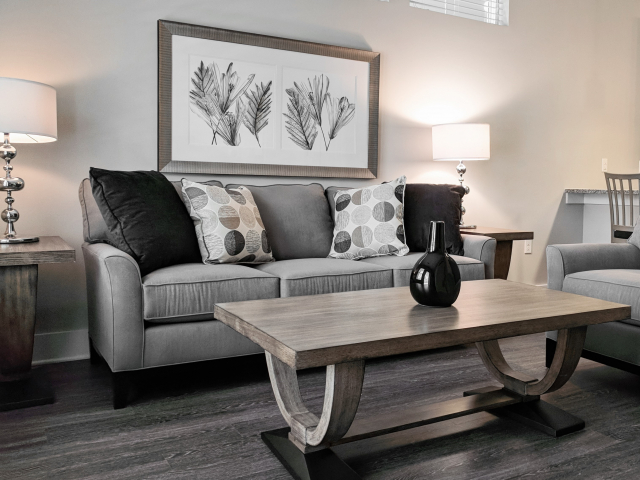 Furnished apartments in Durham NC by Select Corporate Housing offer an exceptional temporary housing experience by providing comfortable and convenient short-term rental solutions. Our well-appointed apartments in conveniently located communities make Select the premier corporate housing provider for organizations with employees relocating to Durham and professionals traveling for business who are in need of temporary accommodations.
Temporary Housing in Durham
Select's relocation specialists work diligently to make your relocation and transition hassle-free. We take care of all of the details so transferees, contractors, travel nurses on assignment, and relocating families can focus on what matters most. One monthly bill covers all housing expenses as our rentals in Durham are all-inclusive & turnkey. We provide everything down to the silverware and bath towels.
We understand that location is paramount, so we offer a diverse selection of premium Durham furnished apartments near Duke University, GlaxoSmithKline, Durham Regional Hospital, Research Triangle Park, and many of the region's top employers.
Ask our Relocation Specialists about the various local attractions near your Durham accommodations including the Jazz & Blues Festivals, the Carolina Theater, and the Nasher Museum of Art. We can provide directions & suggestions to help you get the most from Durham, NC corporate housing.
Featured Furnished Apartments in Durham NC:
*See Also: Raleigh, Chapel Hill, Apex, Cary, Clayton, Fuquay-Varina