Aiken SC Furnished Apartments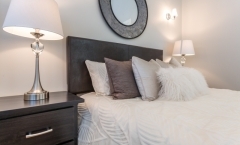 Aiken SC furnished apartments by Select Corporate Housing are all-inclusive / turnkey, offering those relocating to Aiken a more comfortable and convenient extended stay hotel alternative. Our furnished apartment rentals combine the comforts of home (such as private bedrooms, fully-equipped kitchens, & fully-equipped laundry rooms) with the flexibility of extended stay hotels. Rent short-term and enjoy the convenience of consolidated billing with all utilities included, premium furniture, cable, wireless internet, housewares & appliances - simply show up with your suitcase! We'll handle the rest!
Whether you are a business professional in need of a corporate apartment near Bridgestone or a furnished rental near one of the area's numerous employers, a contractor or government employee in need of temporary housing near the Savannah River Site, or simply need an all-inclusive short-term rental while you're between homes, our accommodations provide a luxurious home-like lodging solution.
Aiken is unique, in part, because of horse breeders and history. From its broad parkways to rambling homes the locals call "cottages," Aiken is the happy result of nearly two centuries labor by home builders, store owners and civic leaders who took uncommon pride in their town. Together, they have created one of the most picturesque communities in the Southeast, if not the country. Aiken hosts many large firms that play a major role in the local economy - such as the 1.5 Million square feet Bridgestone Americas plant, Kimberly-Clark, AGY, Shaw Industries, Mount Vernon Mills, Milliken, and many others; however, since 1950 the US Department of Energy's Savannah River Site has been the driving force behind Aiken's economic growth and development.
Ask our relocation specialists about the various activities near your accommodations, including the famed Steeple Chase. We can provide directions and suggestions for the best places to shop and getting the most from Aiken temporary housing.
Featured Aiken SC Furnished Apartments:
See Also: North Augusta | Augusta | Evans | Martinez
Javascript is required to view this map.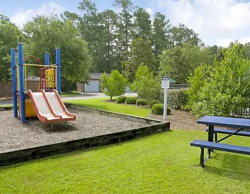 Trotter's Run Furnished Apartments in Aiken
Select Corporate Housing offers furnished rentals in Aiken at Trotters Run Apartments. Our furnished apartments are all-inclusive and offer those relocating to Aiken a more are the more comfortable and convenient alternative to extended stay hotels. Instead of a crampped room, rent a short-term fully-furnished apartment at Trotters Run and...
Click for more information >>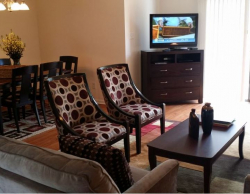 Furnished Apartments in Aiken SC at Gatewood Apartments
Select Corporate Housing at Gatewood Apartments is ideal for your temporary assignment or short term stay in Aiken, SC. Our all inclusive & fully furnished apartments are filled with all the practical conveniences that will make your accommodations your home away from home. With Select, you will receive...
Click for more information >>